Senior Résidence Nordstad
Construction of a senior residence and renovation of a "maison relais"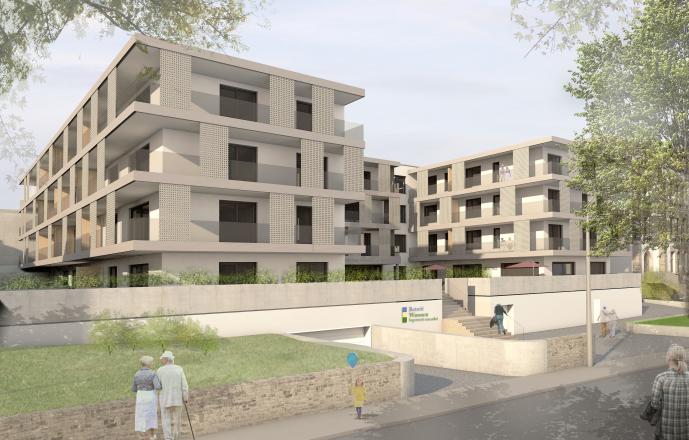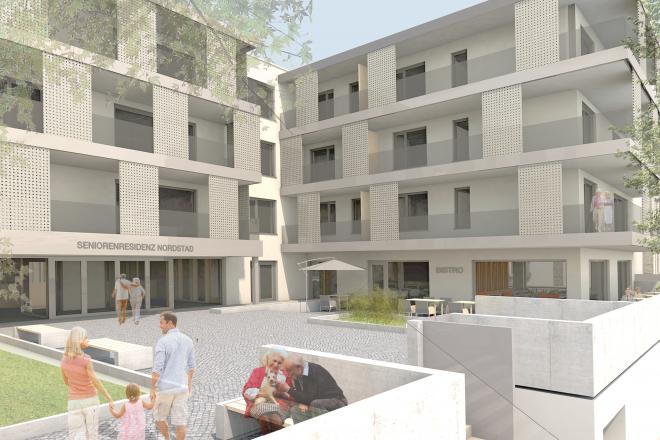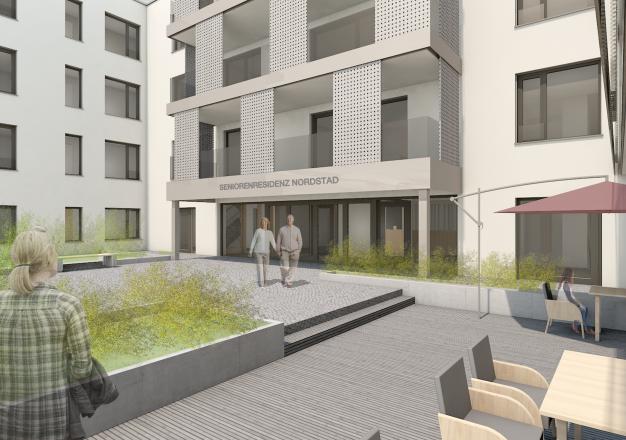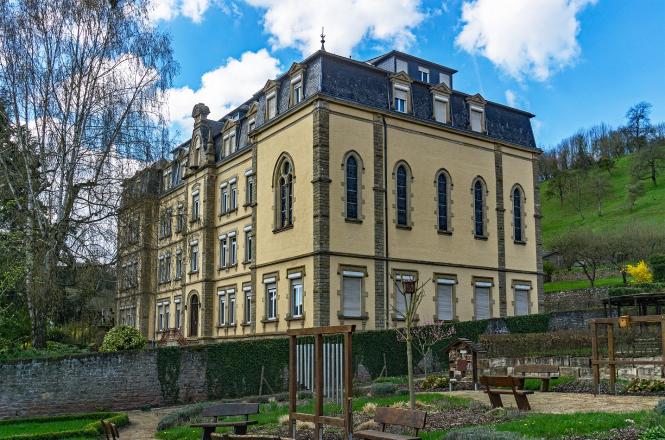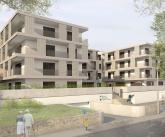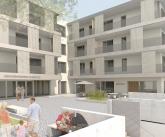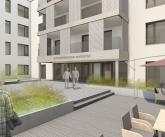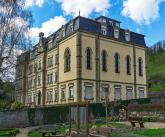 The project, designed as a building team, is divided into two parts: an 8,570 m² senior residence and a 4,200 m² "maison relais" childcare centre.
Built as a general contractor, the residence comprises 37 apartments under a supported housing scheme. The residential part of the project is rated AAA for energy performance. Soil remediation was carried out on the site prior to construction. The asbestos was removed from the existing building which was then demolished. The new building is nestled into the hill with a high-rise self-supporting retaining wall.
The former boarding school has been thoroughly renovated as a general contractor to create a "maison relais" childcare centre for 320 children. Once the asbestos has been removed and the building cleaned, the original floor material (timber) has been replaced by a concrete solution for fire compartmentalisation and soundproofing purposes. Similarly, the floor slab level has been lowered, while a new main entrance from the existing basement has been created and sunken courtyards added at the rear of the building. Since the building's façade is listed, it was refreshed in accordance with the limits set by Sites & Monuments, the national heritage authority.