Majeres Monopol
Complete renovation of a mixed-use building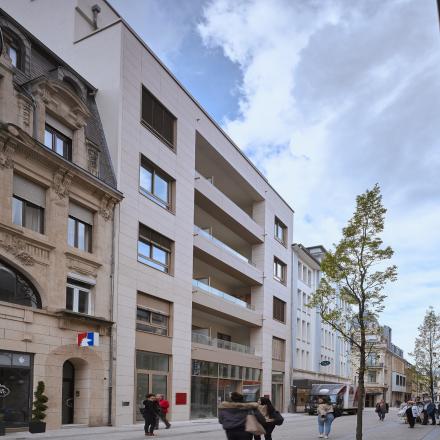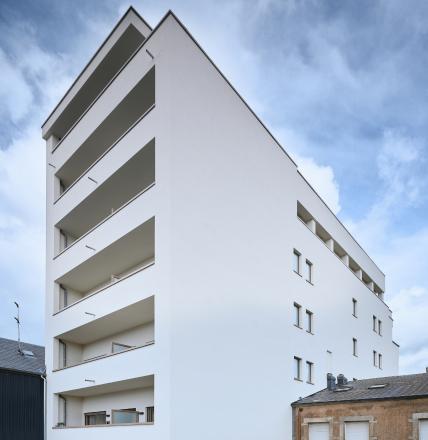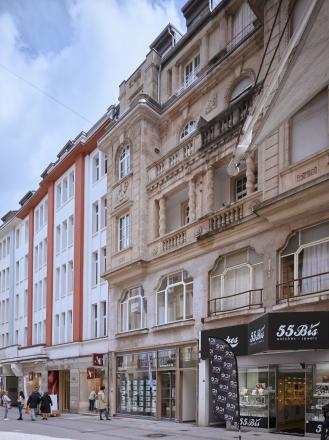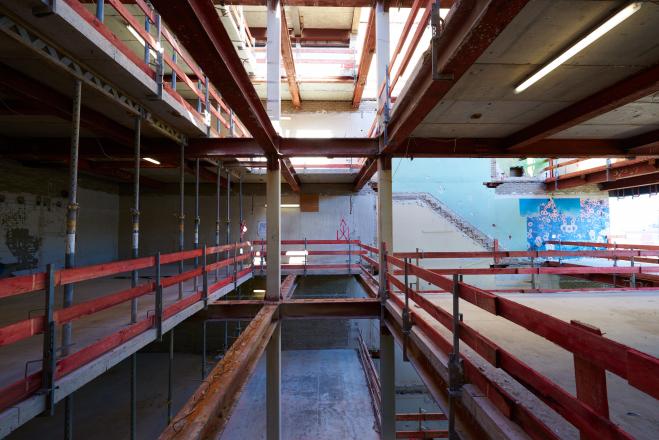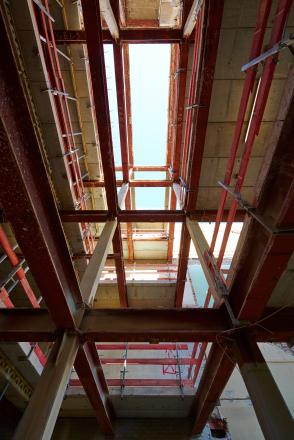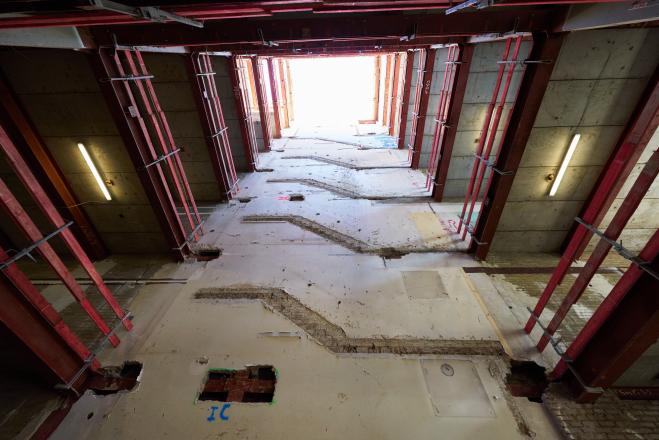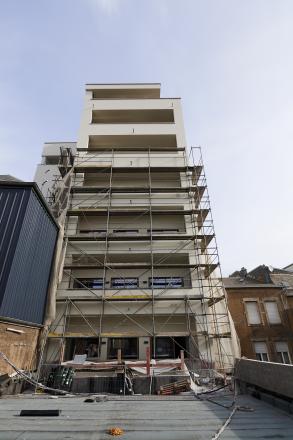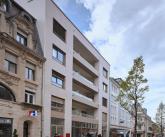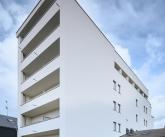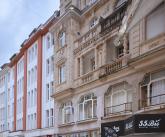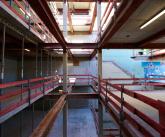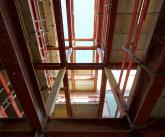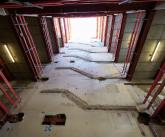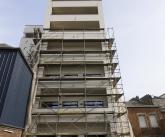 The renovation of this old eight-storey commercial building in a narrow shopping street of Esch-sur-Alzette (Grand-Duchy of Luxembourg) has produced a magnificent mixed-purpose white building.
It now features recessed balconies supported by load-bearing structures and is equipped with a brand-new lift shaft and two stairwells. A new concrete structure rests on the existing metal structure.
A new car park, storage units, a bicycle shed, a boiler room and an electrical room were arranged under the various floors of apartments. The demolition of the old building as well as the structural work represent the culmination of a project led by CIT Blaton.