CBL headquarters
New build of an administrative building and an industrial hall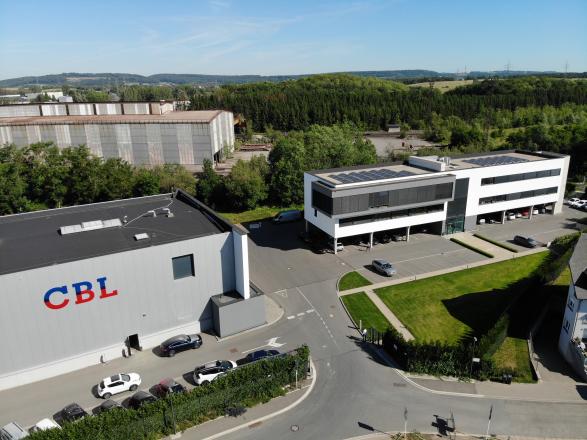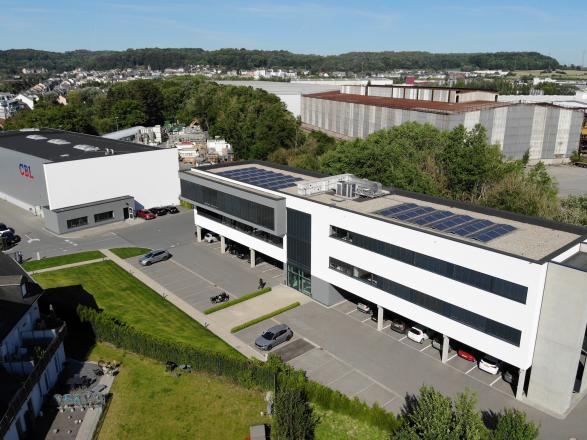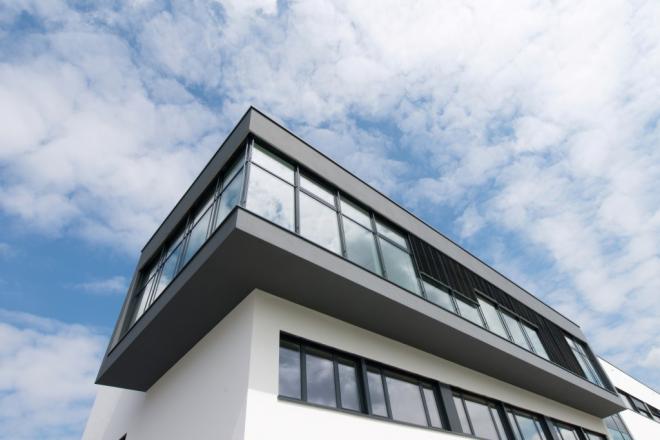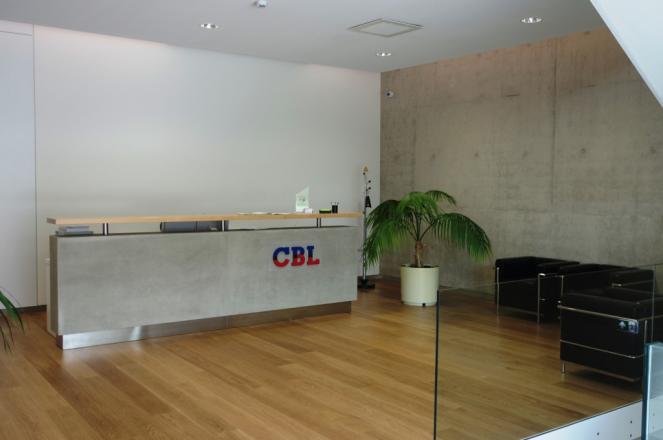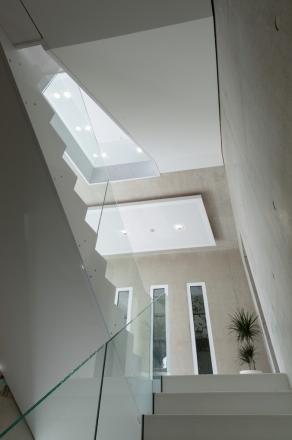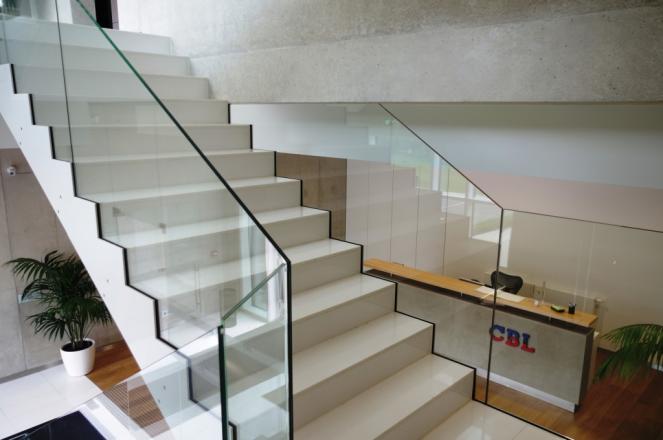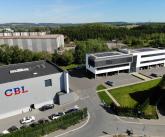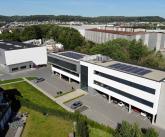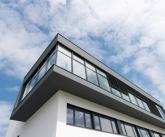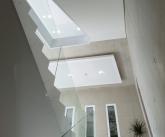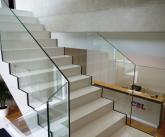 Set on a 1.3 ha site, the CBL headquarters includes 2 entities:
The administrative building consists of 4 levels: a basement housing technical facilities, a ground floor with the reception lobby and 1,523 m² of offices spread over two floors. An exposed concrete stairwell, one of CBL's specialities, connects the floors. Due to a structure designed to be prefabricated, as well as mostly dry finishing techniques, it was possible to complete the building in a very short time frame. The industrial hall has a 2,021 m² footprint and rises on 3 levels.
The ground floor layout includes a hall for the prefabrication of reinforced concrete elements, a garage for the maintenance of construction machinery and vans, as well as a tile showroom and corresponding storage warehouse. In addition, the upper floors accommodate offices and storage rooms for the façade and finishing department as well as small equipment. The whole top floor houses archive facilities. Almost all the load-bearing concrete structure was precast.